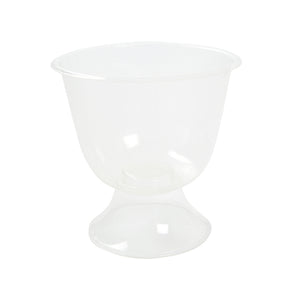 175ml biodegradable wine glass made from PLA bioplastic (modified corn starch).
This item is made of a base and a top part which snap together to form a goblet-shaped glass. This is because a conventional wine glass shape has a stem which would be too thick to be classified as compostable.
400 cups per case.


* Suitable for cold food and drinks only.


100% Biodegradable & Compostable.