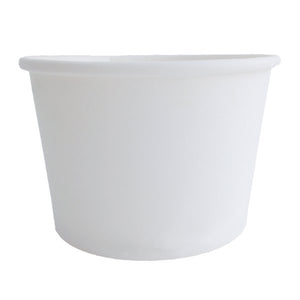 16oz / 480ml white biodegradable food container ideal for soups, porridge, noodles and for those who like a generous serving of ice cream, like us!
These food containers are entirely plain, leaving them free for you to personalise with your own rubber ink stamp or sticker.
Our bio food containers are lined internally with a PLA bioplastic film (modified corn starch) which makes them fully compostable. Suitable for both cold and hot foods.
500 per case
Dimensions (approx): Top diameter 114mm, Base diameter 92mm, Height 78mm
100% Biodegradable & Compostable.