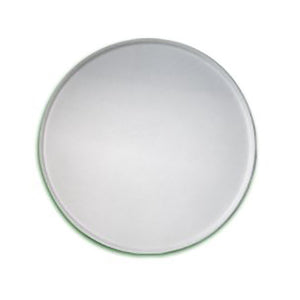 Our 10.5" flat, rimless, eco pizza plate is designed in Italy and made from waste sugar cane fibres, also known as sugar bagasse, these disposable plates have a minimal rim, are biodegradable and ideal for wood-fired pizzas.

Sturdier and more rigid than paper plates.  For those who serve slightly larger pizzas we also offer a 
12.5" pizza plate
.
250 per case

NOTE: Our pizza plates have the Green Gate logo and the words "Biodegradable & Compostable" embossed on them.
Recyclable, 100% Biodegradable & Compostable.